Today i was wondering what small items in home can make a big difference in the outlook of your home, room or dorm. If i missed some then you can name too 😀 I will add them too in next post. So here i start:
Vase
Vases are budget friendly and simple way to update the dull corner of your room. You can use them with fresh flowers but you can also use them as sculptural piece on its own too. You will be surprised to know that there are striking ceramic vases at House of Fraser from just £6. For more details and designs at House of Fraser do visit this link:
http://www.houseoffraser.co.uk/Vases+Bowls/5029,default,sc.html
Wallpaper
Recently working at B&Q and M&S, I can safely say that large designs are currently high in demand and will instantly define a feature wall or alcove. Nice place to shop would be B&Q or M&S or Debenhams. The amazing wallpaper featured is made by Graham & Brown. Do visit there website other awesome great designs too.
http://www.grahambrown.com/uk/product/56507/midsummer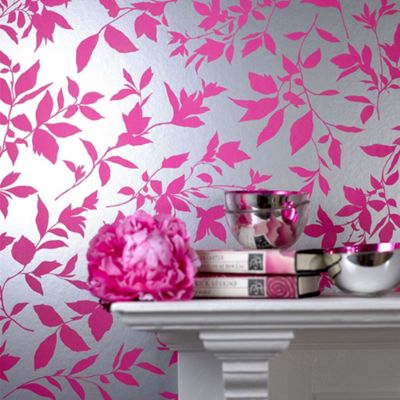 Paint
By just painting a wall you can inject vibrant new colour into a room by painting a single wall. But in case you want really individual look, combine two contrasting shades or paint graphic stripes 🙂 You can find interesting paint selections from Homebase, B&Q or ICI Paints. I emphasize ICI because it was the first place where i did my internship 🙂
Cushions
Ahhhh! who don't like cushions and hug them while watching tv or sad or excited. Piling cushions on to a sofa or chair can visually alter its colour and shape. Mix plain, affordable cushions with a few dramatic ones to avoid running out of money 😉 You can buy them ready made or have them made up in your own fabric. I found some nice cushions at Linum 😉
Sofa
It's often the largest item if furniture in the room so try to get one according to your taste as a failsafe update 😉 You can find interesting selections of sofa at Housetohomes
Candle Sticks
You can always add style and atmosphere to the dining area with attractive collection of candle sticks. You can find interesting collection at TK Maxx or Next.
Join us on FB to get daily update on jobs in top design companies, competitions and events …… one each day 😀 Don't forget to add us in your interest list not to miss single opportunity. Happy Job HuntinG!!!
https://www.facebook.com/missingmysunshine